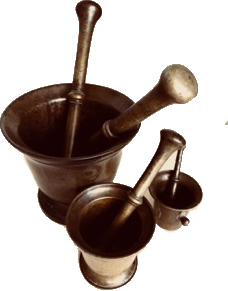 Andreis Pharmacy in Carrù
Welcome to the page dedicated to the Andreis pharmacy! If you ve gone from here, probably, it s because even if you love the convenience of online shopping you like to know who you buy from.
Just like us, we try to bring tradition into innovation, keeping the roots firm with our past looking to the future.

Our history
Dr. Mario Andreis, the last eighteenth-century offshoot of a pharmaceutical dynasty with roots in the eighteenth century, bought in Carrù in 1896 the pharmacy and grocer, with relative right of the square, by Dr. Giuseppe Bonardi, giving rise to the twentieth century history of Andreis pharmacy.
An expert pharmacist, Mario Andreis significantly strengthened the exercise, not hesitating to participate, with its products at international events.
In 1905 he received, at the famous Crystal Palace in London, the Grand Prix with a gold medal for the display of medicinal plants, spices, elixirs and pharmaceutical preparations. Subsequently, starting from 906, he received prestigious awards in the international exhibition in Genoa and in the international exhibition in Antwerp. The diplomas are all present in the pharmacy, with artistic frames.
Dr. Andreis had particular skills in the treatment and correction of wines, in the preparation of alcoholic and vinous dyes, the writings and formulas pinned in the old notebooks of Doctor Mario refer to the time when they set up veterinary medicines, elixirs, tinctures, cachets, ointments ; time in which the glass was blowing for the preparation of the vials, the time when the modern apothecary was born from the ancient apothecary ...
Our mission
Our mission today is to keep alive our historical heritage made of culture, passion, history and pharmaceutical art. We try to give value to the ancient traditions, inspiring them to be able to spread them with dedication in the sign of professionalism and innovation.
From this desire, the online pharmacy project is born. A great virtual showcase, able to respond effectively to new consumption habits, but also an opportunity to make our experience available to an ever wider audience.